BSidesTLV2018 - CoinMiners Are Evasive
A few months ago on Apr 15, I had the pleasure of giving a talk about "The Rise of CoinMiners" at BSidesSF. Right after the talk finished, I had a feeling that more information about this rising threat should be shared with the community. Understanding CoinMiners are on the rise is not enough, defenders need better tools and tactic to understand how they evade current security products. Discussing this with my good friend Thomas Roccia from McAfee, an expert of evasion tactics and creator of UnProtect project, we have decided to submit a talk about the topic to BSidesTLV.
In just a few days (Jun 19th), bothThomas Roccia and I will be taking "A deep dive into the uncharted of CoinMiners stealth tactics" with the rest of the BSidesTLV audience.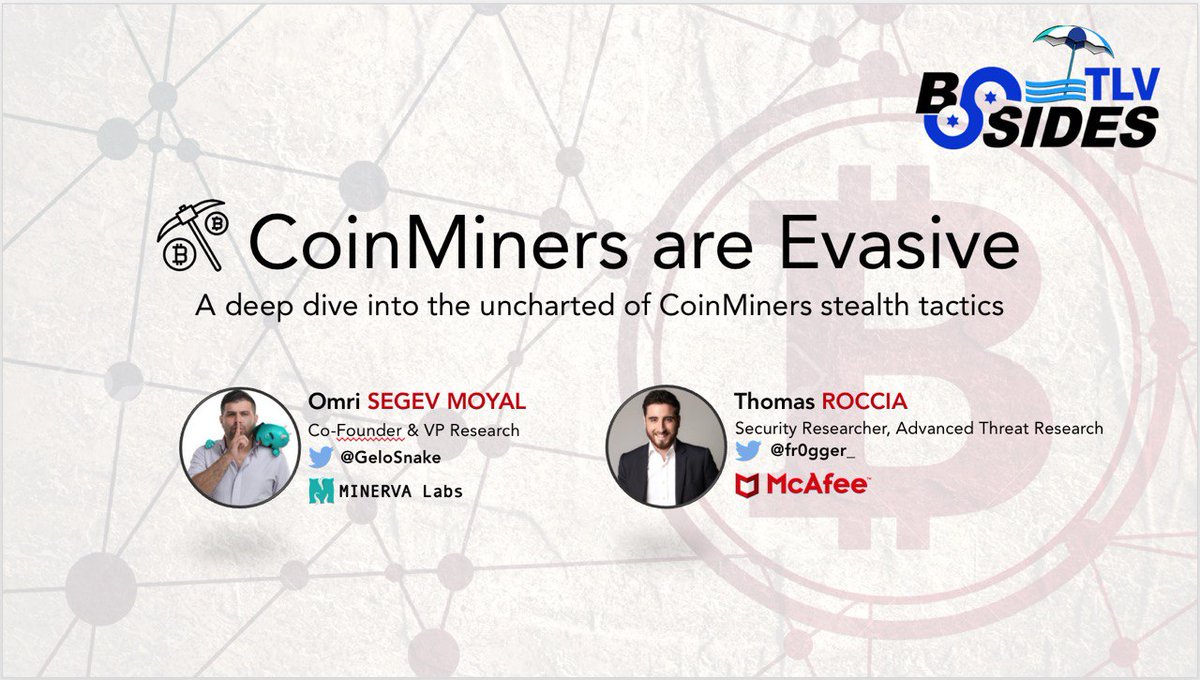 In this talk, we will focus on the unexplored territory of CoinMiner evasive maneuver and functionality to avoid getting found by its victims and provide tactics and tools to combat them.
If you are, like us, a malware threat explorer, come and join us for this journey.
I will be posting updates in the upcoming days which will include slides and hopefully the talk video when its ready.
Update:
Full presentation and slides can be be found in the after match blogpost.