Two Years of Malware Research Slack Group - Anniversary Event
Before you read this post, If you haven't done so already, please help long time malware researcher Yonathan Klijnsma:
Anniversary  Event
Two years ago I've decided to open a Slack group dedicated to malware research (you can read the full reason behind it here). It's been quite a roller coaster ride of malware research and amazing collaboration since. The group now has over 800 members with many channels, massive daily activity and collaborative projects. In order to celebrate our success, members of the group decided to join an online educational event. It was a great fun and with the members who presented approval I am happy to share the recorded presentations with the rest of the community. Can't wait for next year, keep it up everybody!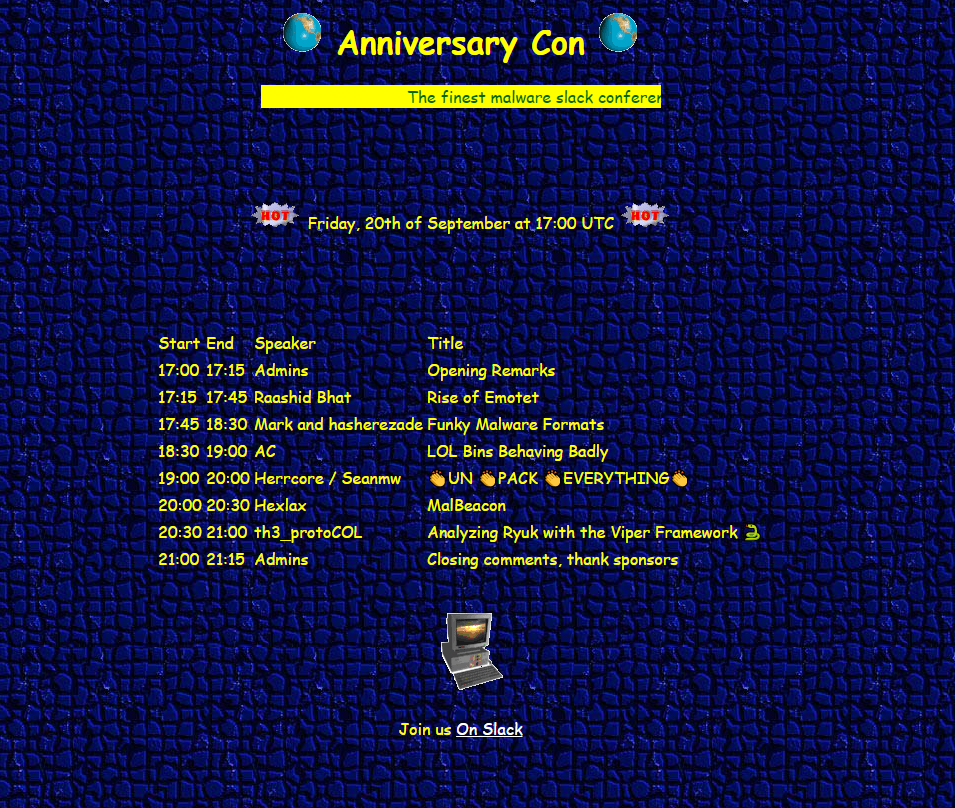 Mark & Hasherezade - Funky Malware Formats:
Herrcore & Seanmw -  Un Pack Everything:
Th3_protoCOL - Analyzing Ryuk with the Viper Framework: